CUSTOMER:
Andrie Inc. via National Maintenance
END USER:
Andrie Inc. / Michigan Tug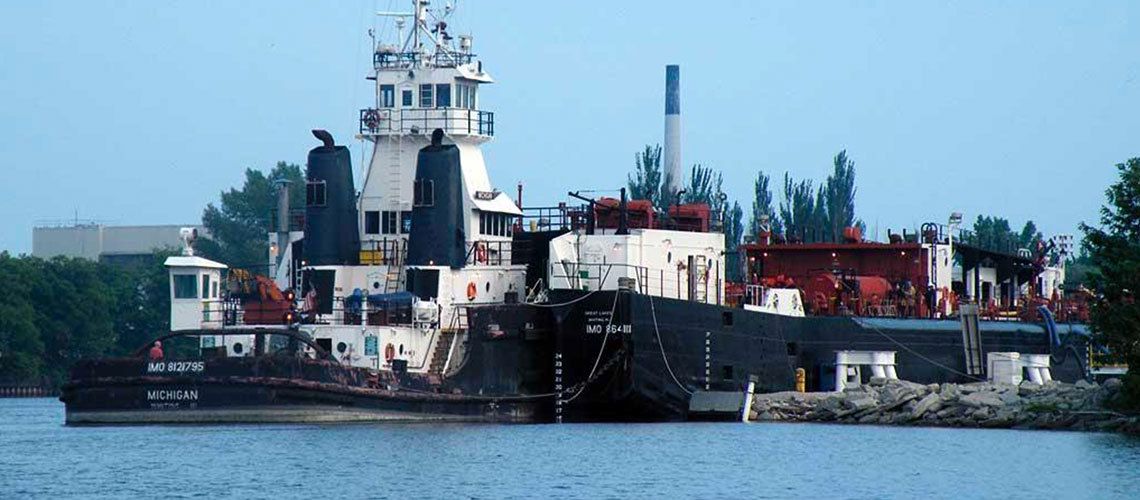 APPLICATION
Andrie Inc. / Michigan Tug
BACKGROUND
Powered by two EMD 16-645-E6 diesel engines turning two, 4 blade stainless steel propellers, the Tug Michigan is an ABS class twin screw tug, rated at 3,900 horsepower with two FALK 2435 MRPFC-E reduction gears. It is normally coupled to the barge 'Great Lakes'.
SUMMARY
FALK Reduction Gear 2435
The Michigan lost one of its reverse clutches while parked in a lock on Lake Michigan.
Dellner Brakes in conjunction with National Maintenance was able to provide unmatched customer service by delivering and installing new ABS Unit Type approved Dellner Gummi USA 35FM500 marine clutches within 24 hours in order to minimize the Tug Michigan's downtime while also complying with its strict ABS classification.
The 35FM500 clutch assemblies are mounted on the reduction gear assemblies for ahead and astern rotation. The clutches' unique construction allows for clutch slippage during forward and reverse maneuvering at low speeds, as well as periodic cycling engagements at high speeds.
Marine Propulsion
APPLICATIONS